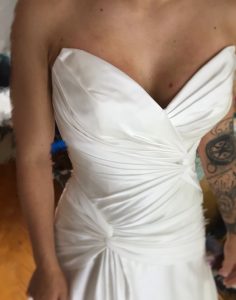 Wedding Gowns
Every bride wants to look amazing on their big day and it's always better to have someone professionally alter your gown to make you look perfect.
I can help to create unique outfits or specialized gowns to meet your needs, whether your gown was purchased as new or has been previously enjoyed, I will custom alter them to fit the way you want them to.
I can add bustle so you can dance the night away or just make sure your gown is as flattering as possible. I can help enhance you bust and create the perfect length for your gown.
Addition of bling or sleeves or other details available. Please look at my gallery for ideas
I would love to lend some advice during purchasing gowns as well.
Emergency, last minute and steaming services also available for your big day.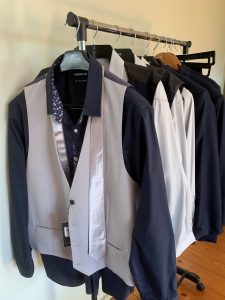 Suits
A tailored suit can help you feel confident and look your best for your big day.
Weather is a minor alteration or a full alteration of your shirt, jacket, vest and pants I can have you looking sharp and ready for those special moments.
Tailored suits can be for anyone in the bridal party, from the bride to that little page boy, junior groomsmen, groomsmen or the groom himself.
I currently assist with suit alterations for a major retail chain so you can be assured I am experienced in tailoring.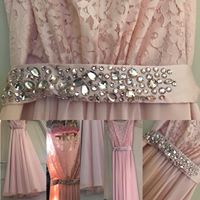 Bridesmaid Gowns
Lets be honest there are very few bridesmaids dresses that perfectly fit everyone of your bridesmaids so rather than stress about it having them altered to suit your bridesmaids individually will assure you get the best fit for them all.
Whether its adding straps, adjusting length or adding bust enhances your bridesmaids will always look their best.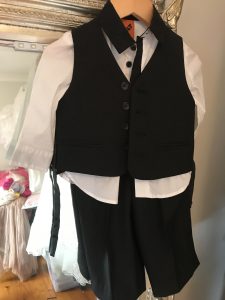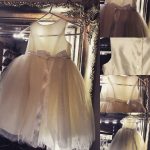 Children
Children's wedding attire can be just as hard to fit as adults but with it professionally altered it can be a perfect fit.
Many weddings these days have junior bridesmaids and often this requires buying an adult style and sized dress but this isn't a problem for me. I can remove breast pads, shorten the length, take in the sides or what ever you require to make it the perfect dress for your junior bridesmaid. Flower girl dresses also altered as needed
I can alter everything from pants, shirt, jackets or vest so the page boy or girl has as smart a fitting suit as the groomsmen.
For more how I can assist with all your wedding attire alterations please contact me